David H Koch Theater Seating Chart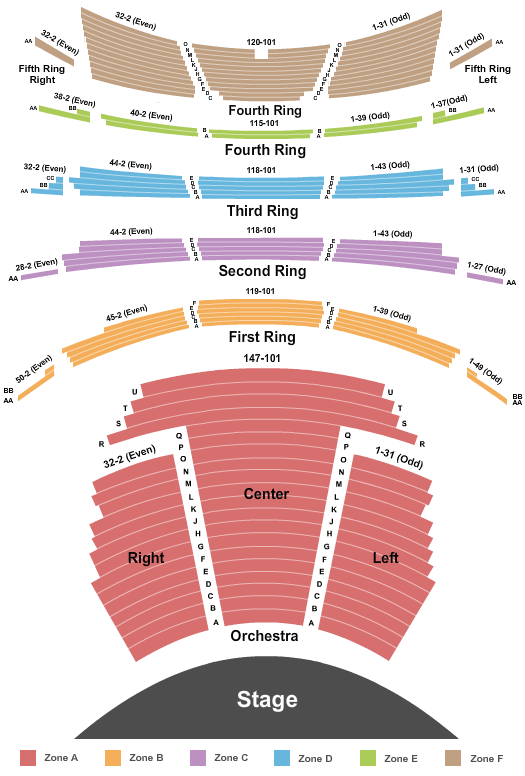 David H Koch Theater has an incredible and unique seating arrangement that delivers great acoustics for all on-stage performances. Besides the orchestra level, there are four main rings and two smaller rings on both sides of the venue.
NOTE: Seating configuration may be subject to change depending on the type of event. Please check the seating map displayed for the event when selecting your tickets.
Secure your desired seats today by purchasing your tickets now. Visit the David H Koch Theater schedule to view all upcoming events.
To view our ticket & refund policy please visit the ticket information page.