David H Koch Theater Information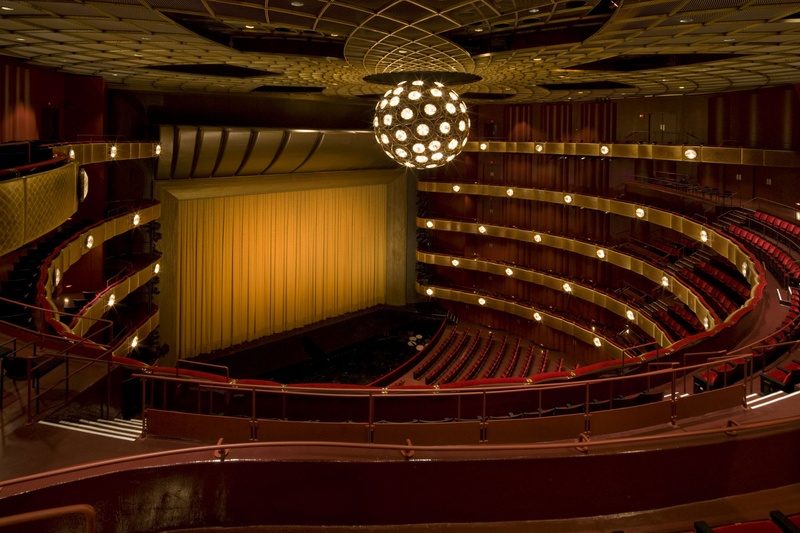 Given the high reviews earned by Koch Theater every month, it shouldn't surprise anyone that the theater has a rich and prestigious history. The theater originated during the 1964-65 World's Fair when New York State earned enough funds to request Philip Johnson and John Burgee to design what was called The New York State Theater. The theater was opened on April 23, 1964, and was the property of the state until the fair concluded, where ownership was transferred to New York City. The city used the theater to generate revenue by leasing it to Lincoln Center for the Performing Arts, Inc., who then subleased it to City Center of Music and Drama, Inc. Today, the corporation CCMD manages the theater.
Moving away from the business side of the theater, it should be noted that it played host to several revivals of popular Broad musicals. This period was biggest in the 1960s during Richard Rodgers' tenure as president of the Music Theater of Lincoln Center, who was an early tenant of the theater. These musicals included favorites such as The King and I, Show Boat, and South Pacific. Notably, many of these performances included some of the original stars, which gave the revivals extra weight and clout including when John Raitt joined the cast for the revived Carousel or when Ethel Merman signed on for the revival of Annie Get Your Gun.
For the next forty years, The New York State Theater continued serving the community with star-studded performances and incredible shows and events. The age of the theater started to show towards the early 2000s, which brings us to July 2008, when philanthropist David H. Koch pledged to provide $100 million over the following 10 years to renovate the theater and provide a maintenance and operations endowment. This pledge and Koch's continued support during this time led to the theater being renamed the David H. Koch Theater on November 25 of that year at the New York City Ballet Winter gala.
The agreement set by this announcement is that the theater would retain the name for 50 years after which it could be renamed, with the Koch family retaining the right of first refusals for any renaming proposal. Because of the legacy of the New York State Theater, many attendees still refer to Koch Theater by its original name.
For more information on the David H. Koch Theater these additional pages may be useful to you:
David H Koch Theater Parking:
Read about parking options and rules at the David H Koch Theater.
Ticket Policies:
Read about the special ticket guarantee and refund policies when purchasing from tickets via this website.
David H Koch Theater Seating Chart:
View the David H. Koch Theater seating chart and read information on various seating areas.